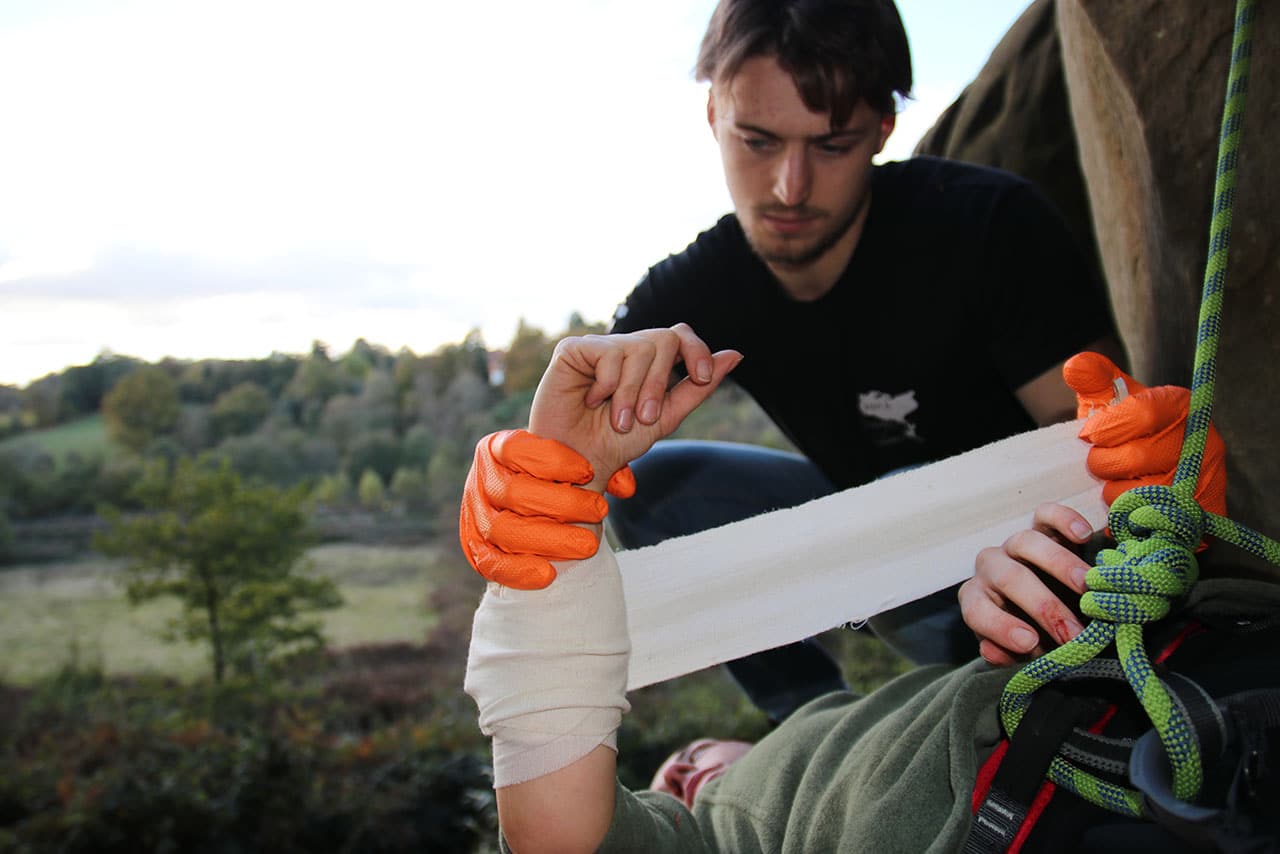 Howdy, outdoor adventurers of Cornwall! Whether you're a die-hard surfer catching waves off Newquay, a hiker exploring the mystic Bodmin Moor, or a camper setting up under the stars in Lizard Peninsula, I bet you agree with me on this: safety comes first when embracing Cornwall's stunning landscapes. That's why I'm here to share the low-down on outdoor first aid courses right here in beautiful Cornwall.
Your Adventure Buddy: Outdoor First Aid Training in Cornwall
Now, we all love a good adventure – feeling the wind in our hair, the sun on our faces, and the thrill of tackling the great outdoors. But let's face it, our Cornish adventures can sometimes be unpredictable. From pesky jellyfish stings on the beach to an unfortunate trip over tree roots on a woodland path, situations may arise that call for quick thinking and immediate action. This is where outdoor first aid training comes in, giving you the tools to face the unexpected and stay safe.
Making First Aid Fun!
You might be thinking, "First Aid training…sounds serious!" Well, it is serious, but that doesn't mean it can't be engaging and enjoyable! With friendly and experienced trainers from the Emergency Services, you're in for an exciting learning journey. These outdoor first aid courses bring key skills to life with hands-on practical exercises and real-life scenarios, making learning not just effective but fun!
Customised for Your Outdoor Escapades
What makes these courses in Cornwall stand out? They're specifically designed with outdoor adventures in mind! Instead of generic first aid content, you'll be learning vital skills like how to handle hypothermia from a cold, rainy hike, or how to treat a sunburn from those scorching Cornish summer days. These courses provide you with practical, outdoor-specific knowledge, and trust me, this can be a real game-changer in an emergency situation!
Join the Club, Meet the Crowd!
One of the best things about signing up for an outdoor first aid training course in Cornwall? You'll be joining a community of like-minded adventure-seekers! Not only will you learn together, but you'll also share experiences, swap stories, and make some great new friends along the way. And remember, learning first aid isn't just about looking after yourself, but being ready and able to help others when they need it.
Are You Ready to Embrace Safer Adventures?
Alright, my Cornish outdoor lovers! If you're passionate about your adventures and want to level-up your safety skills, an outdoor first aid course is a fantastic choice. With the combination of essential first aid knowledge, practical outdoor-focused scenarios, and the chance to connect with fellow adventurers, you'll be ready for whatever your next excursion throws at you.
So, why wait? Sign up for a course, strap on your adventure boots, and head out into the majestic landscapes of Cornwall with a new sense of confidence and preparedness. Happy adventuring, and stay safe out there!