Duration
1 Day (8 hours)
09:30 – 18:30
Cost
£115.00
Group bookings from £540
Locations
Sussex – Kent – Surrey
Hampshire – Cornwall
East Sussex Course Location
Bushy Wood
Main Road
Hailsham
East Sussex
BN27 3LZ
What3words
///evenings.incensed.provider
West Sussex & Hampshire Location
Duncton Village Hall
Duncton
Petworth
West Sussex
GU28 OJY
What3words
///pioneered.types.sunbeam
About the Emergency First Aid at Work + Forestry (EFAW+F) Course
Welcome to Emergency Life Support Team, where we provide the training you need for those critical moments when every second counts. Our unique Emergency First Aid at Work + F (EFAW + F) course is specifically designed for outdoor workers in forestry settings, equipping you with the essential skills and knowledge to provide extended care to patients before medical help arrives. In this challenging environment, where access to emergency services may be delayed, our course goes beyond the basics, offering additional skills and considerations necessary for effective first aid. Join us and be prepared to save lives when it truly matters.
This course provides the First Aid training as identified as the Minimum Standard for working on Forestry Commission managed land.
Tree Surgeons
Arborists
Rangers
Ecologists
Hauliers
Emergency First Aid at Work+F (EFAW+F)
Qualification (Valid for 3 years)
Your trainer, an experienced professional from the Emergency Services, brings real-life expertise in administering First Aid. This background provides credibility and quality to the training you deserve. We prioritize your life-saving abilities, which is why our training ethos revolves around creating a relaxed and enjoyable experience for you to maximize your learning potential. Join the Emergency Life Support Team for comprehensive and empowering training.
Introduction & Basic Life Support
Introduction to Outdoor First Aid
Action and priorities in an Emergency
Basic Life Support (CPR)
Airway Management
Administer First Aid to a person who is choking
Content of First Aid kits
Primary and Secondary patient assessment
Management of the unconscious patient (Recovery Position)
Medical Emergencies
Heart Attack
Stroke
Anaphylaxis
Seizures
Lyme disease
Trauma Emergencies
Fractures including
Minor & Major Bleeding
Burns
Spinal Injuries
Hypothermia
Crush Injuries
East Sussex Location
Bushy Wood Activity Centre
Main Road
Hailsham
East Sussex
BN27 3LZ
West Sussex & Hampshire
Duncton Village Hall
Duncton
Petworth
West Sussex
GU28 0JY
Kent Location
HANDS OF HOPE CHARITY
Hope Farm Community Garden
Hawkhurst
Kent
TN18 4QB
In order to arrange an Emergency First Aid at Work +F (EFAW +F) course group booking at your site, a minimum requirement of six candidates will be required. The training can be delivered at your own venue anywhere in the UK. Please contact us for a quote.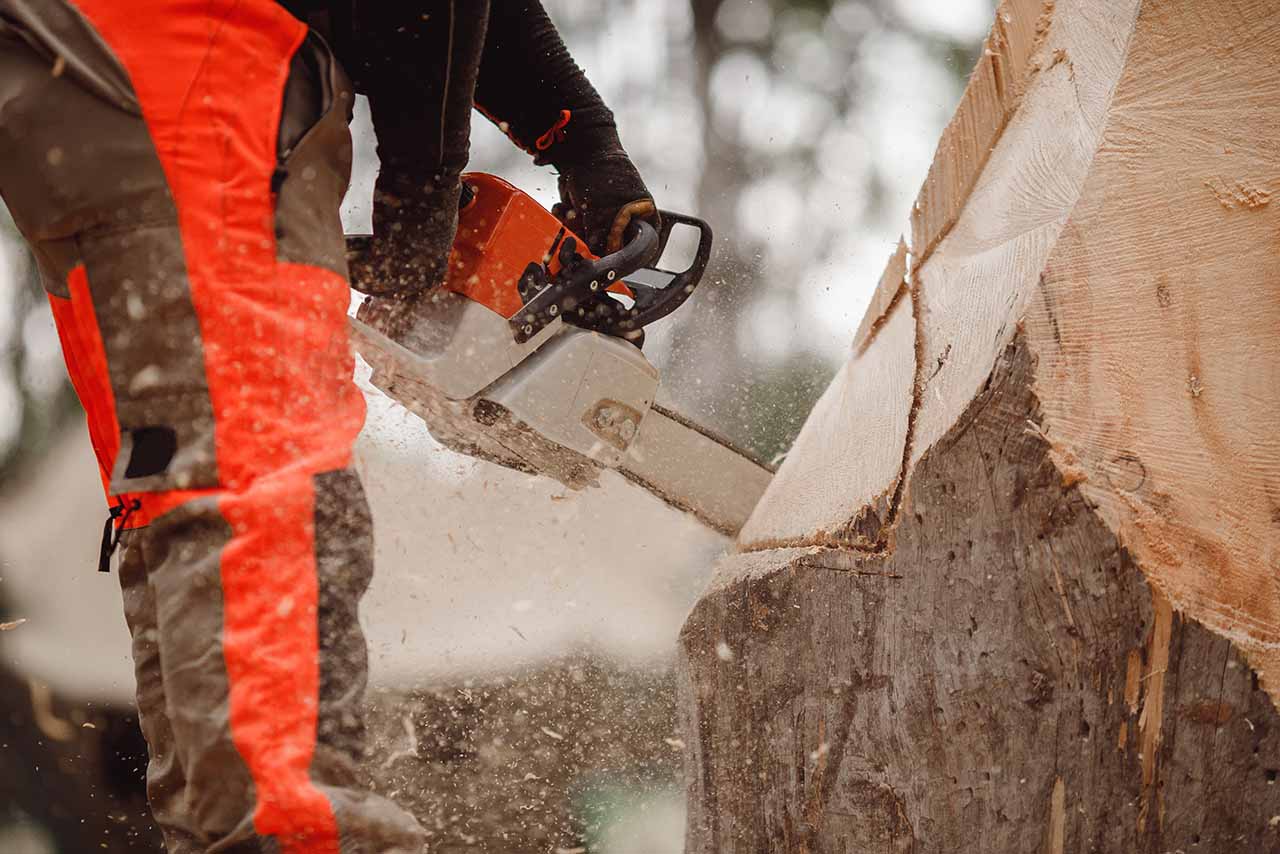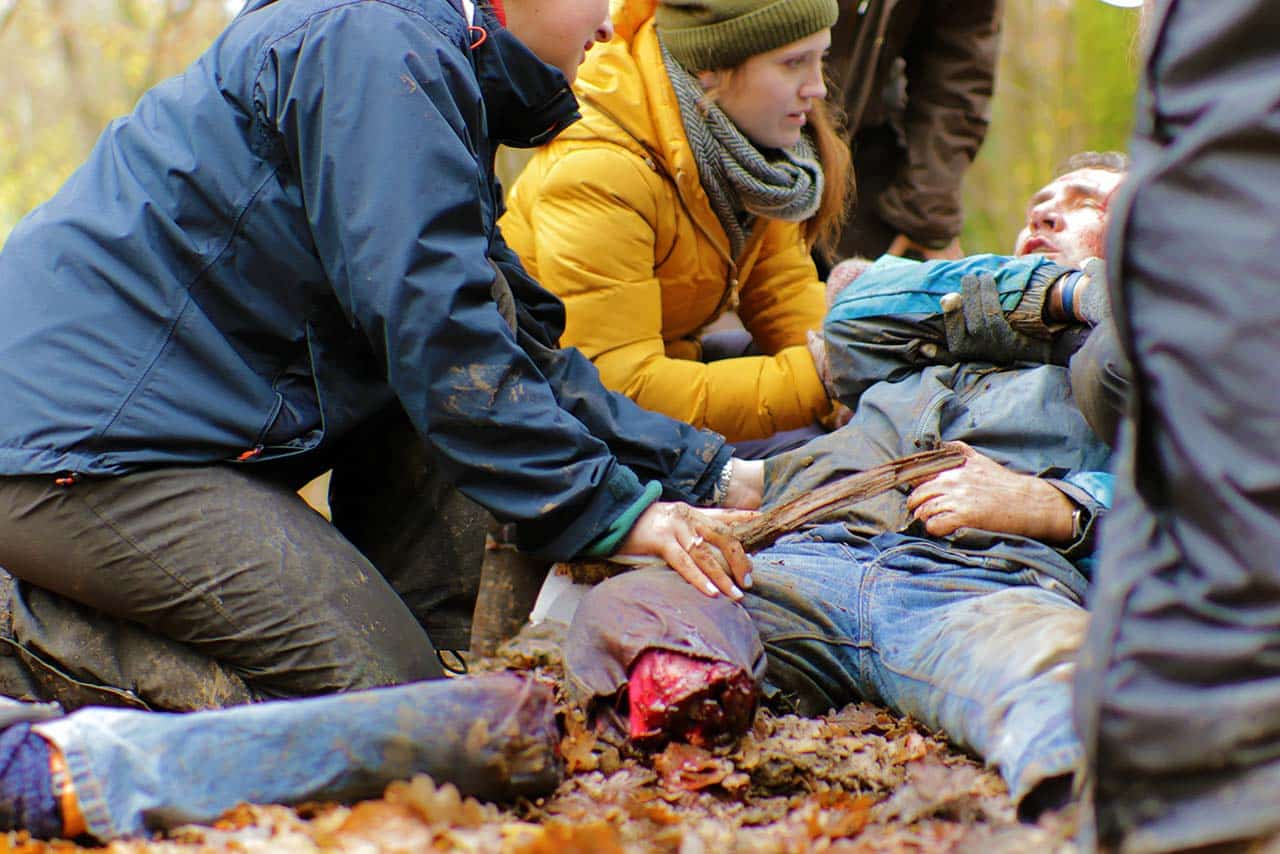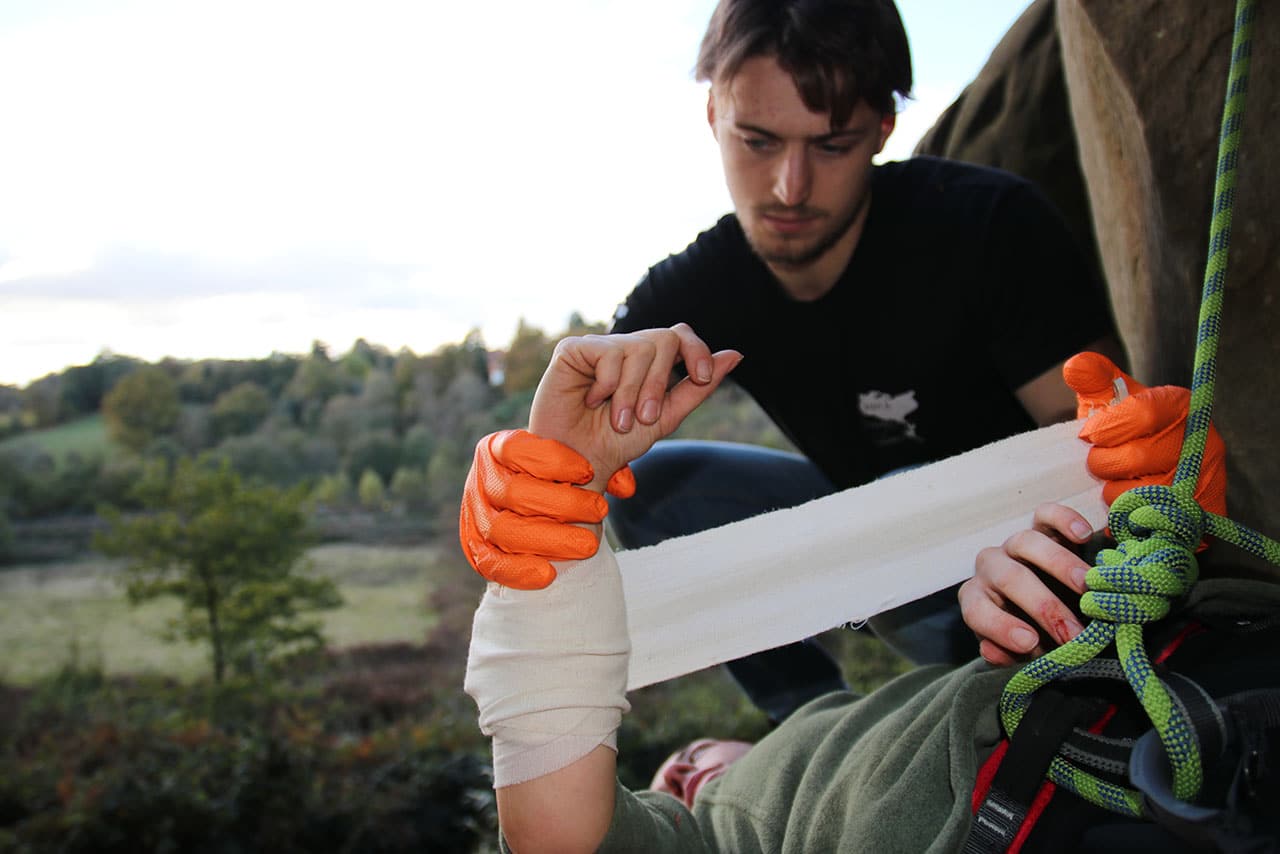 Emergency First Aid at Work + Forestry Course Reviews