Outdoor First Aid 8 Hour Course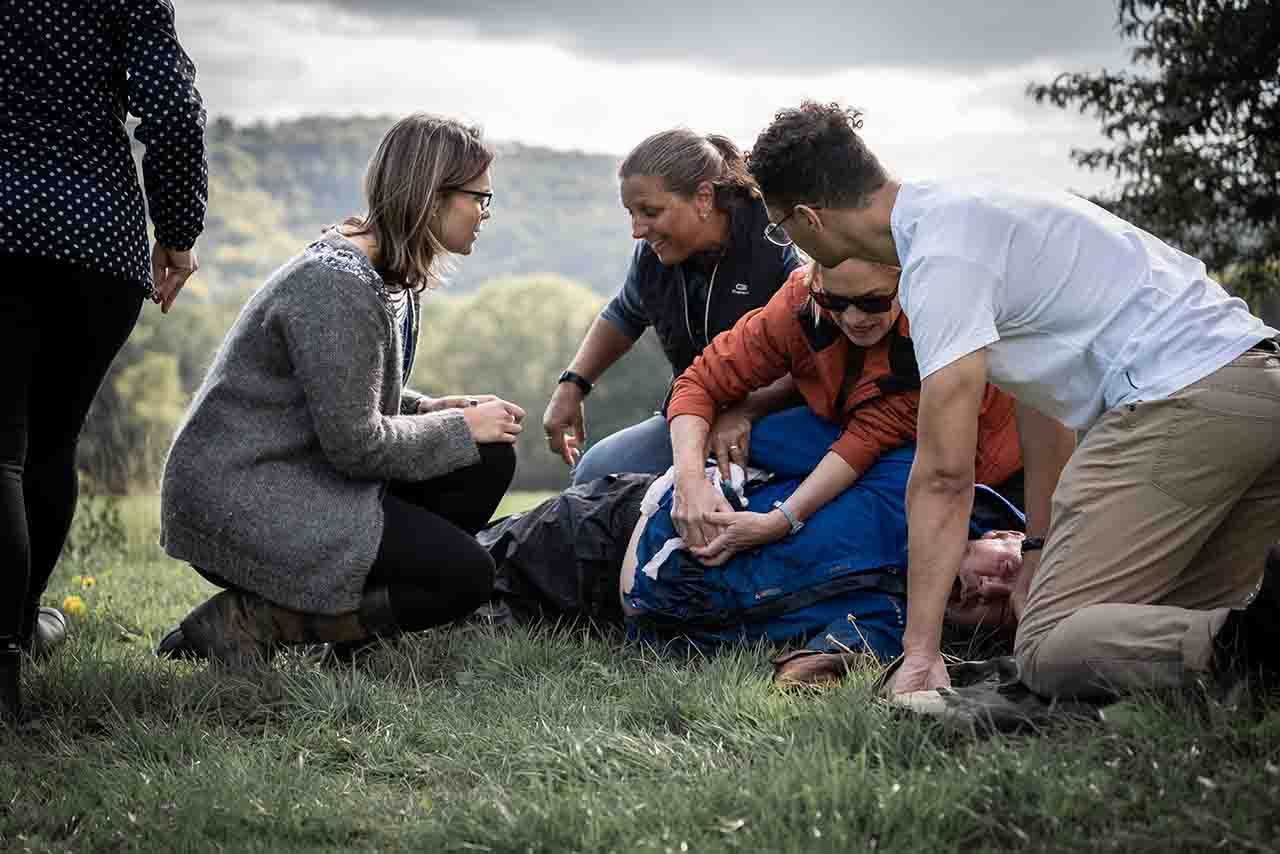 Duration
1 Day (8 hours)
09:30 – 18:30
Cost
£115.00
Discounts for groups
East Sussex Course Location
Bushy Wood
Main Road
Hailsham
East Sussex
BN27 3LZ
What3words
///evenings.incensed.provider
West Sussex & Hampshire Location
Duncton Village Hall
Duncton
Petworth
West Sussex
GU28 OJY
What3words
///pioneered.types.sunbeam
About the Outdoor First Aid 8 Hour Course
Outdoor First Aid presents rescuers with the unique situation of prolonged care of a patient in a remote area before help arrives. This means that the rescuer is responsible for providing first aid care for the victim until help arrives.
We have developed our 8-hour outdoor first aid course to be as practical as possible. The realistic casualty scenarios really bring the course to life and are a highly effective way of learning how to provide first aid.
We gradually build up your skills and knowledge backed up by a realistic scenario putting it all together.
You are assessed on the outdoor first aid course but it is an ongoing assessment, this removes any of the formal exam nerves.
This course is for anyone, but is particularly suitable for those who work outdoors, for example, Tree Surgeons, Estate workers, and anyone who enjoys the great outdoors, to name but a few.
8 Hour Outdoor First Aid
Emergency First Aid at Work
Your trainer will have had real-life experience of administering First Aid from serving in the Emergency Services, which we truly believe gives credibility and quality to the training you deserve to receive. Your abilities in saving a life are most important to us, hence this is why our training ethos is to create a relaxed and enjoyable training experience in which to learn to your full potential.
Introduction & Basic Life Support
Introduction to Outdoor First Aid
Action and priorities in an Emergency
Basic Life Support
Airway Management
Administer First Aid to an adult who is choking
Content of First Aid kits
Primary and Secondary patient assessment
Management of the unconscious patient (Recovery Position)
Medical Emergencies
Heart Attack
Stroke
Anaphylaxis
Seizures (Epilepsy)
Shock
Trauma Emergencies
Fractures
Minor to Major Bleeding & Shock
Burns
Spinal Injuries
In order to arrange a 1 Day 8 Hour Outdoor First Aid course group booking at your site, a minimum requirement of six candidates will be required. The training can be delivered at your own venue anywhere in the UK. Please contact us for a quote.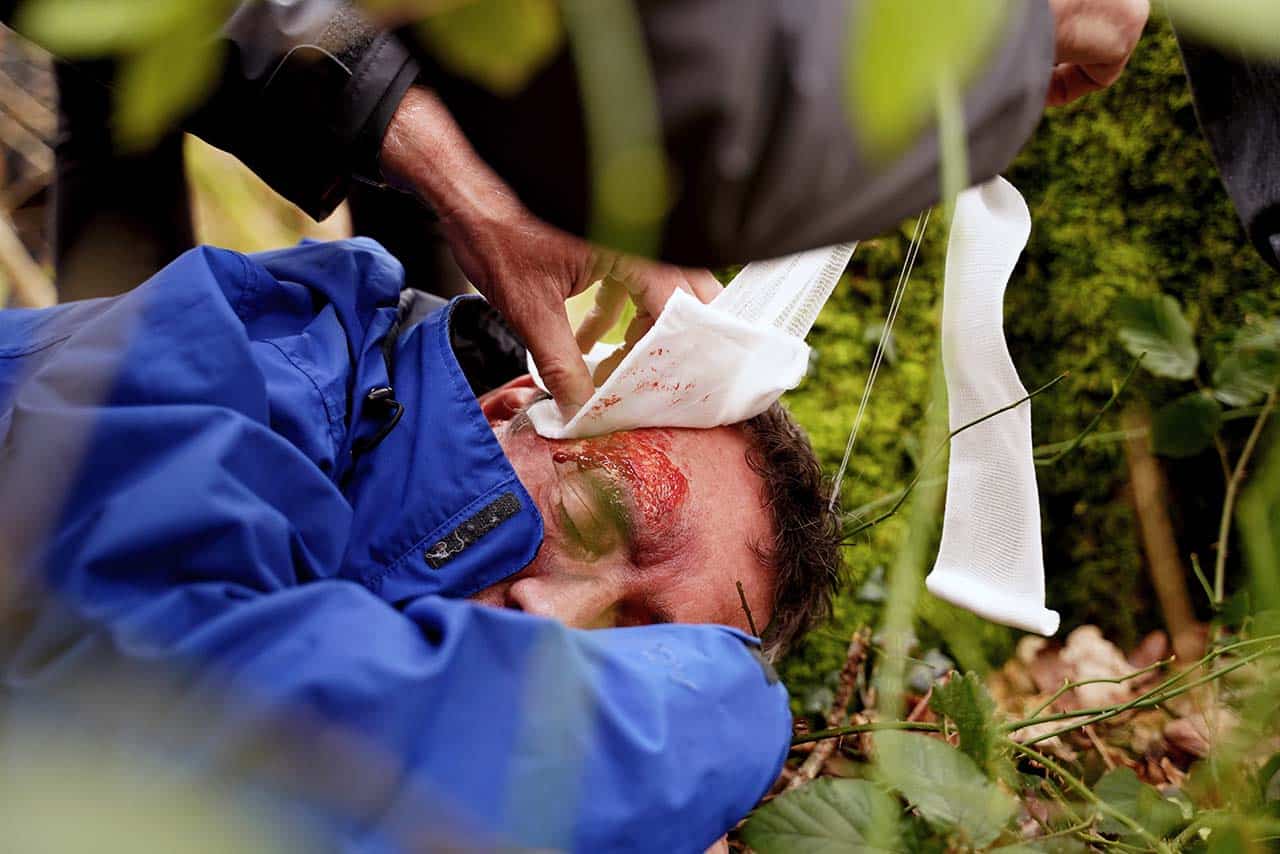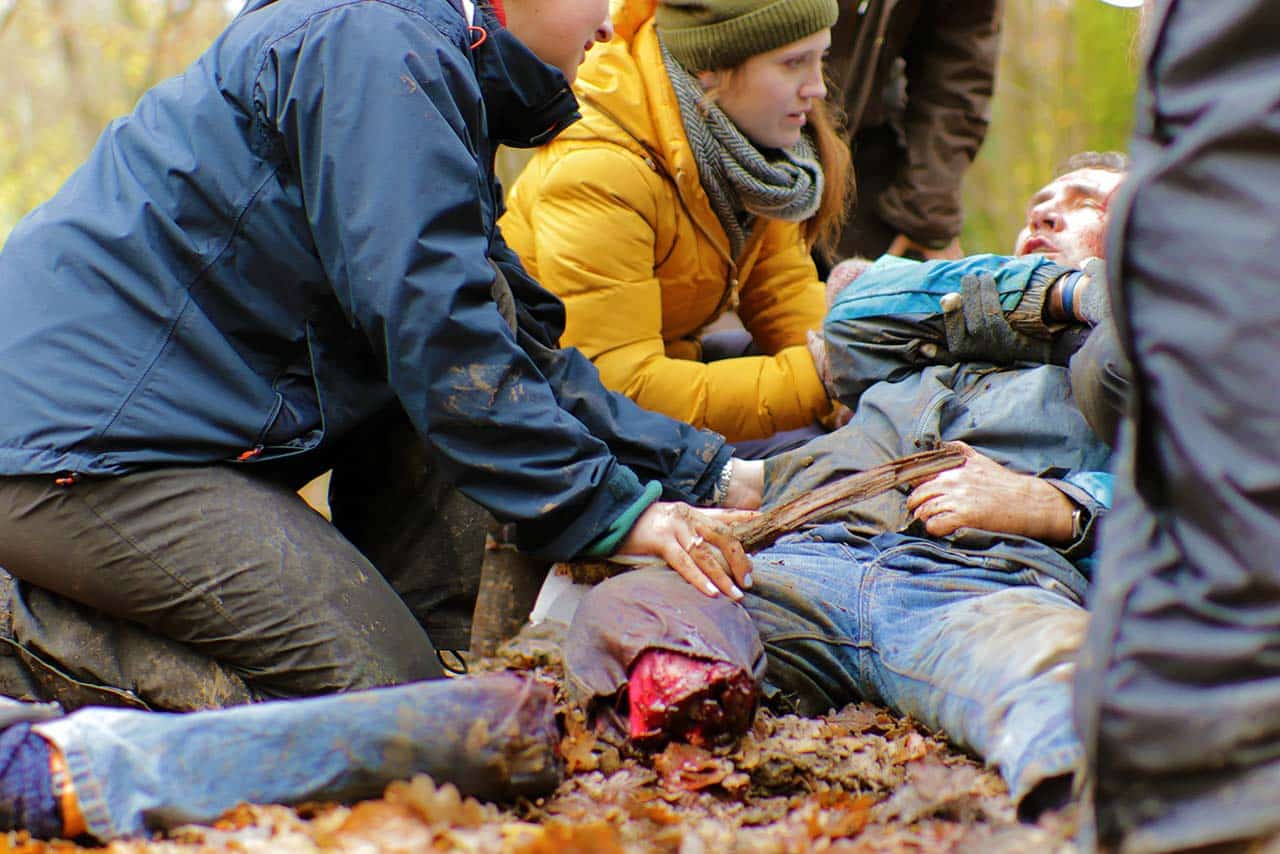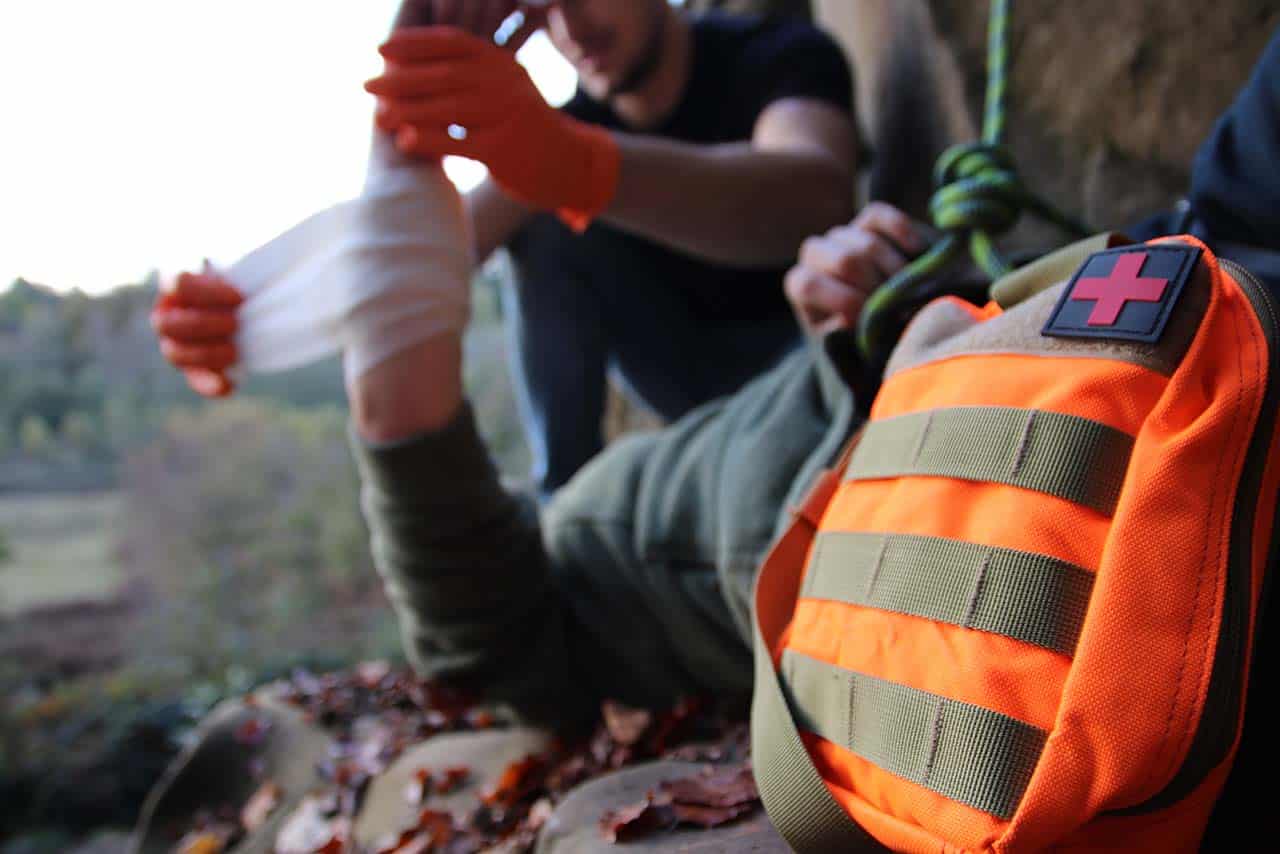 We can deliver our Outdoor First Aid course at your venue!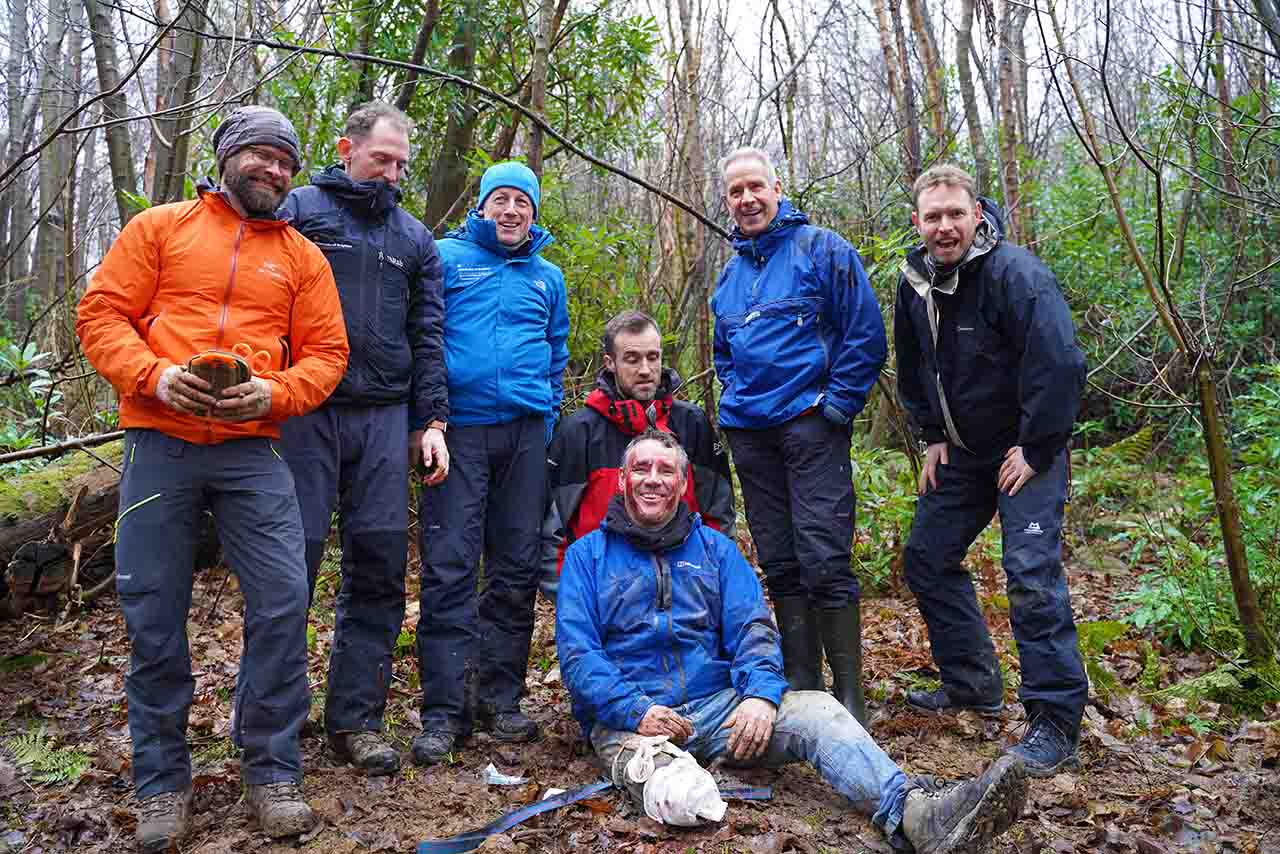 We offer 7 days a week training