CPR Training for Primary School Children
Emergency Life Support Team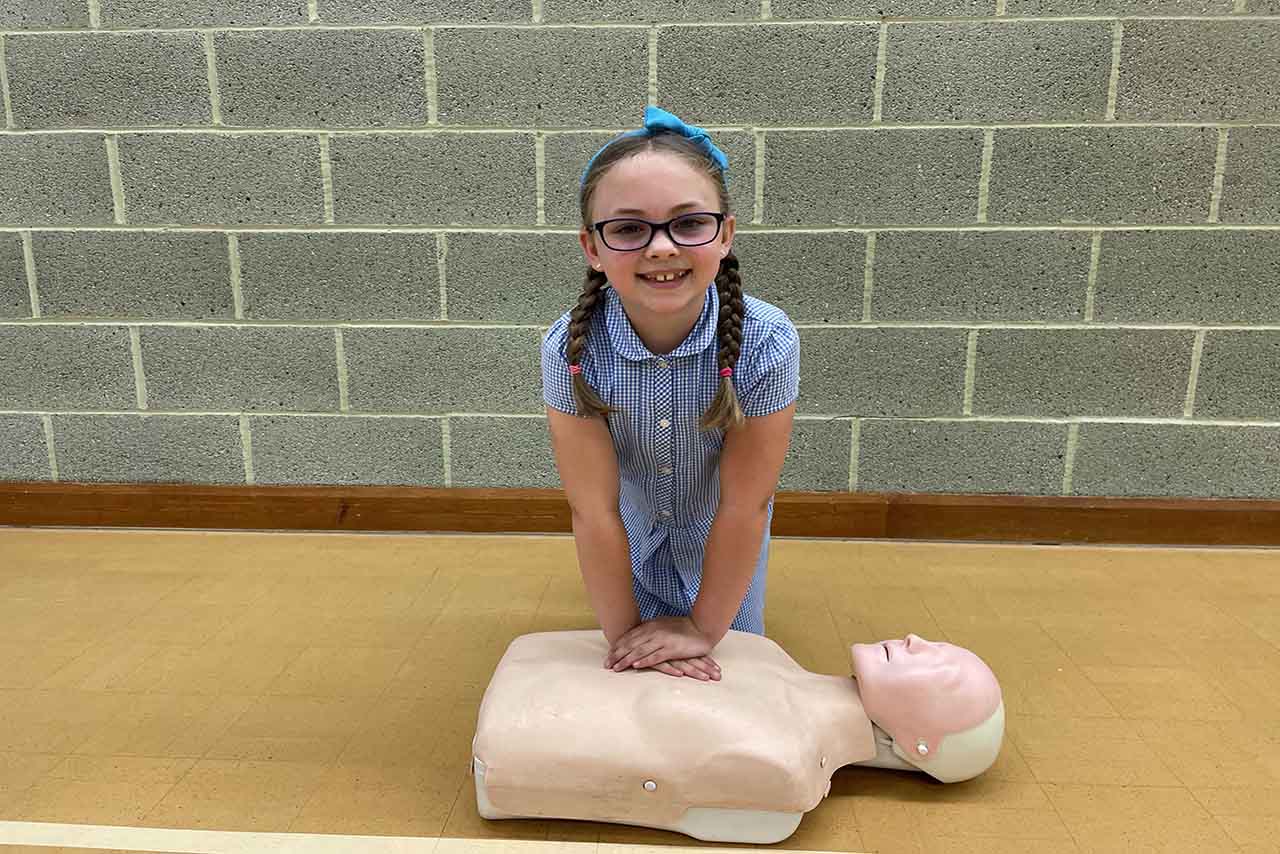 Cost
From £380.00
For 50 pupils
The course adheres to
Resus Councils guidelines
Emergency Life Support Team, share the same beliefs as the Resuscitation Council UK and British Heart Foundation, that everyone should learn the skills to save a life and that schools, in particular, offer the perfect environment to do this.
In the UK, out of hospital cardiac arrest survival rates, currently fluctuates between 8 and 9 % compared to 25% in Norway. With the bystander rate administering CPR, just below 50% compared to 75% in Norway. The main reason for this is that in Norway, students have been receiving CPR training in schools since the 1960's.
With every minute that lapses between someone entering cardiac arrest to administering defibrillation, decreases the chances of survival by up to 10%. Delivering effective CPR, can potentially increase the survival rate by double, buying the patient important time for them to be treated further.
With this in mind, the Emergency Life Support Team (ELST) have recently developed alternative types of CPR training for students within schools. All instructors are ex or retired members of the Emergency Services with many years of front line experience between them.
Courses also include, who are the emergency services, how do we contact them and what information do we need to pass on.
CPR training will also include basic defibrillation training for key stage 2 and above as well as instruction on placing someone in the recovery position.
We can offer two types of learning approaches within schools.
Train all classes independently in the essential life saving skills
Use peer training method, where we will train one class who then pass on their skills to another class and cascade that down through the year groups. All sessions will be suppoted by one of our instructors.
All students upon completion will receive a certificate of achievement at the end of the day which will also include an Emergency Service career talk, for budding Police Officers, Firefighters, Paramedics, Nurses and Doctors.
Our Emergency Sevices
How to make a 999 call
How to safely use an Automated Defibrillator (key stage 2 and above only)
Recovery Position
Emergency Services careers advice
Certificate of achievement ceremony
To make an enquiry regarding this course, please contact us here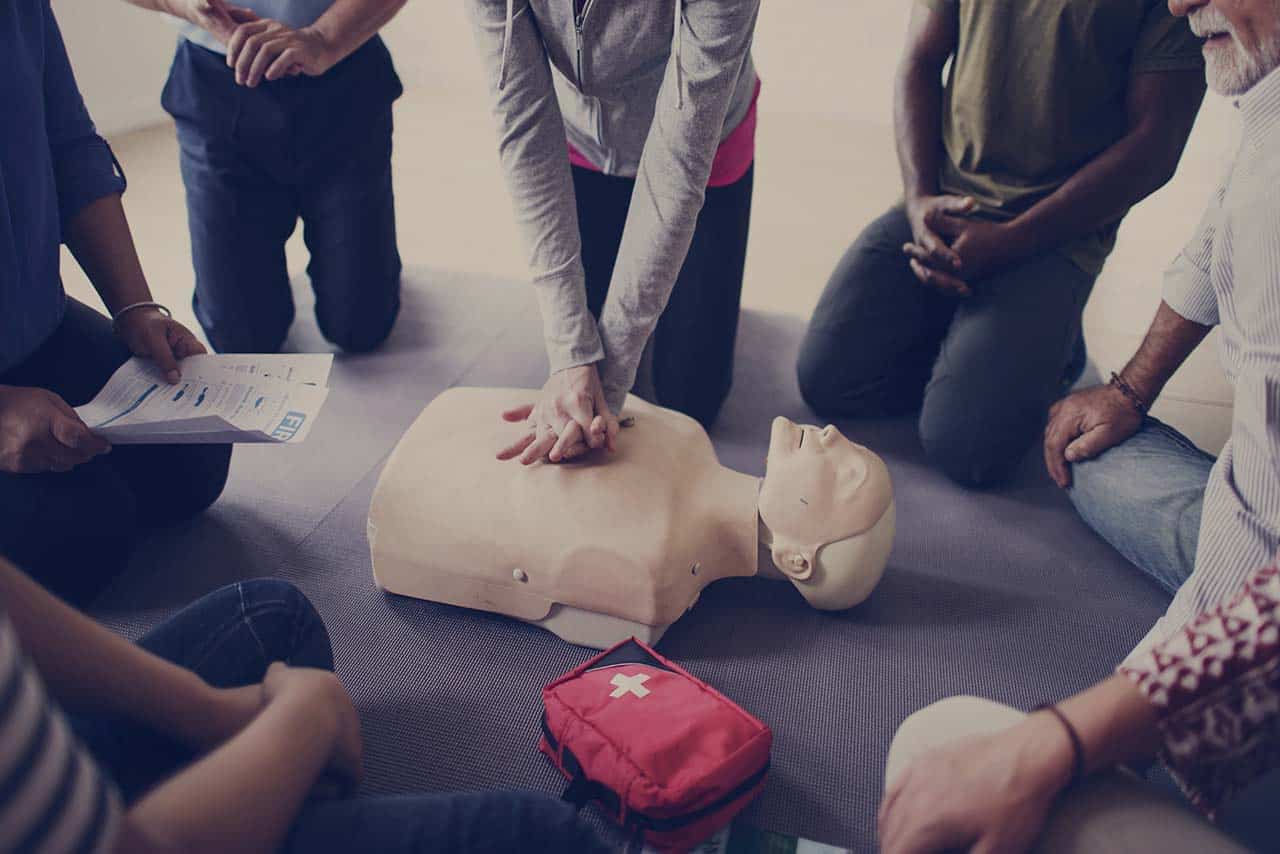 We offer 7 days a week training
"We are keen to give our pupils opportunities to learn life skills that will stand them in good stead for the future. I am sure that the training our pupils received will inspire some of them to look at this area as a possible career. Their engagement and enthusiasm was amazing. The fact that they became the teachers was one of the aspects we were keen to enable in this course. It showed the level of learning that had taken place and will undoubtedly be used in our community."
"I liked it because I think in my opinion it was fun and I enjoyed it. I experienced first aid and I can save someone's life." – Ozzy
"I learnt how to rescue people and to help people that's why I want to be in the army, armies protect their countries and protect their people and protect their family." – Andu
"When I was doing CPR on my teacher I started to understand how to save someone's life and it will probably help me in the future." – Freddie
"I really enjoyed teaching Miss Heywood who was my student. Monika and I told her what to do when someone was unconscious and breathing and when someone was unconscious and not breathing." – Courtney
"I wanted to be a paramedic but now I know more and I am more interested in how to save a life." – JoJo
"I think it's important to learn first aid because I now know how to save a person's life. Also I got to teach other people and that's good because now more people know what to do so they can save lives."– Noah
"I liked trying CPR because it's a lifesaving skill." – Alex
"I liked the first aid training because it was fun and Andy and Sean used language I understood. Teaching others felt good because telling more people means more lives will be saved."- Fraser
"I found CPR interesting because I know how to help save someone's life and I'm really proud about that. I hope that now I know CPR I can make a better world that is safer." – Violet
"The lesson was so fun and useful also interesting when they showed us how to deal with those kinds of situations. I really liked getting taught by Violet." – Sebastian
"You never know when you will need that selection of skills." –Erin
"It was nice to be able to go step by step and teach it to the others." – Nikki
"It inspired me to become a doctor although it's a hard job but I'm ready to save a life." – Joya
"I felt so cool to get the opportunity to not only learn it but teach it too!" – Emma
Noah feels very proud as he knows how to save a life using CPR
Wow. That's amazing. Such important and fantastic skills to have. Can't wait to ask Nathan about it.
It was the first thing Romano mentioned. He was very proud. He can save a life now.
Jesse really enjoyed this. What a great idea. He practiced the recovery position with his Dad too.
Kitty has loved the first aid training. She has tried the recovery position on all of us and remembered lots of important information.. It has been brilliant and she's thoroughly enjoyed it! Huge thanks.
I was so proud of Kaylah. She demonstrated everything she has been taught perfectly. So glad CC has taught such a vital life skill. Thank you.
Just wanted to let you know that Amalia really enjoyed the first aid course. She demonstrated to us how to do CPR on her teddy bear and talked about the different steps to achieve the recovery position. Thank you for the opportunity.
CPR Training for Primary School Reviews